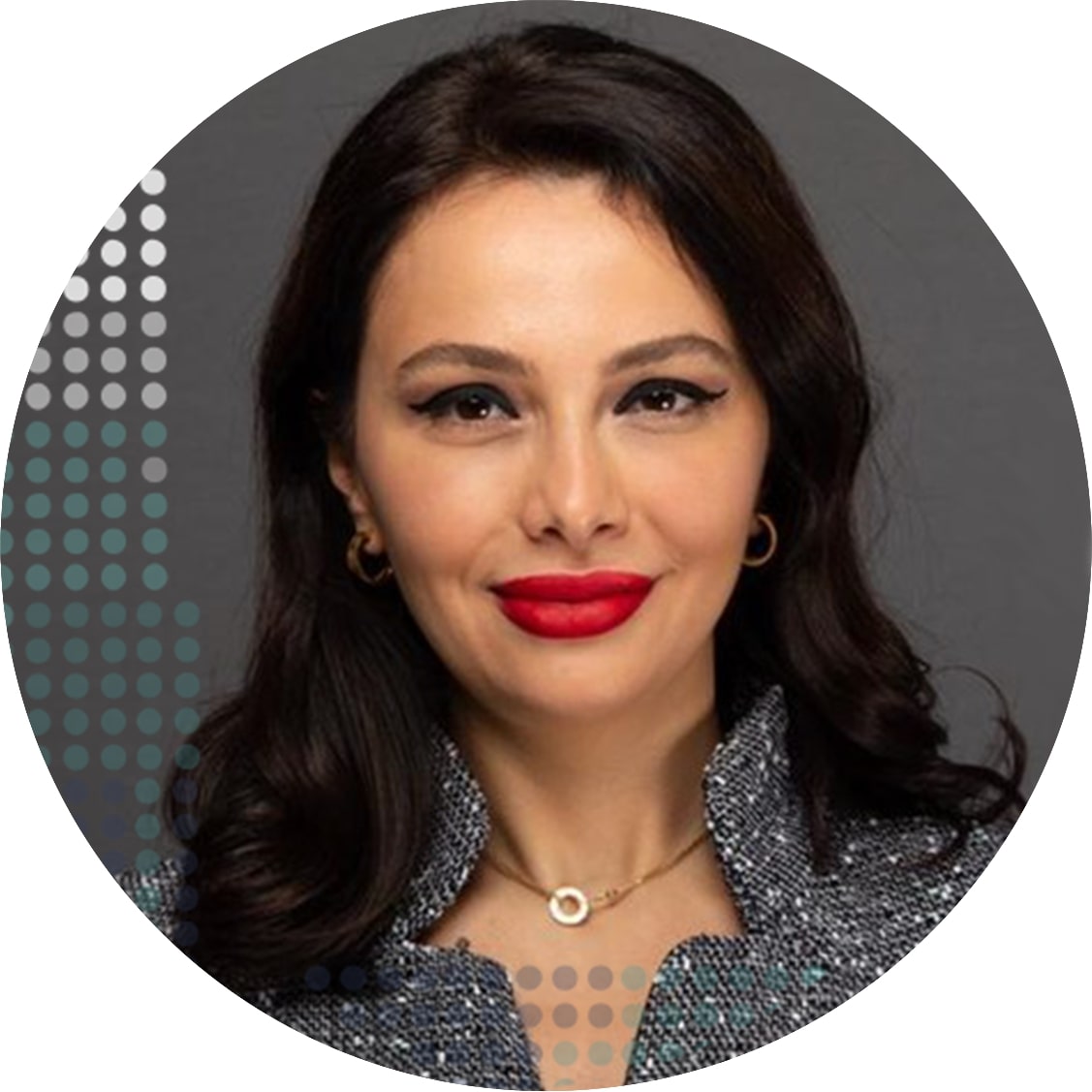 Dr. Samia Kanawati
Samia currently serves as the Director of External Affairs, Policy & Communications at MSD GCC. She joined the company in August 2021 to lead to drive its external affairs function throughout the region.
A highly experienced and accomplished communications professional, Samia provides counsel on external affairs with an in-depth understanding of the key business imperatives facing the company and the value of strategic communications in achieving the company's business objectives. Integral to the company's reputation management, Samia develops media training programs, formulates key messages, and plans and implements an array of strategic communication initiatives for MSD across key markets in the GCC.
Before joining MSD, Samia served as the Area PR and Communications Lead for Allergan in Eastern Europe, Middle East and Africa (EEMEA) where she led Allergan's internal and external communications across several practices, including public affairs, social and digital communications, CSR, patient advocacy group relationships, and crisis communications.
Prior to joining Allergan, Samia ran the regulatory and communications functions at Shire Middle East, where she built robust relationships with regional authorities and associations while also advising the company on brand strategies focused on consumer activations. During her tenure, she developed a detailed understanding of the legal framework, processes and legislative agendas of regional policy-makers and was influential in communicating Shire's point of view in the region.
Samia's career has seen her focus on private, government and NGO programmes, leading teams to implement ROI-driven communications strategies for both profit and NPO organisations.
Samia formerly served as GlaxoSmithKline's regulatory and communications specialist for the Middle East and CIS regions, where she developed new digital communications platforms and channels to deliver functional priorities. From January 2005 until June 2013, she worked with KMP Pharmaceutical, where she was appointed to posts that included Pharmacist in Charge, Regulatory and Research & Development Assistant, as well as Head of Quality Control and Regulatory for the Levant region.
Samia graduated from the University of Jordan with a degree in Pharmacy. She holds an Executive MBA from Bradford University, School of Management in the United Kingdom, as well as a diploma in bio pharmacy from The Martin Luther University of Halle Wittenberg, Germany. She is fluent in English, Arabic and French.