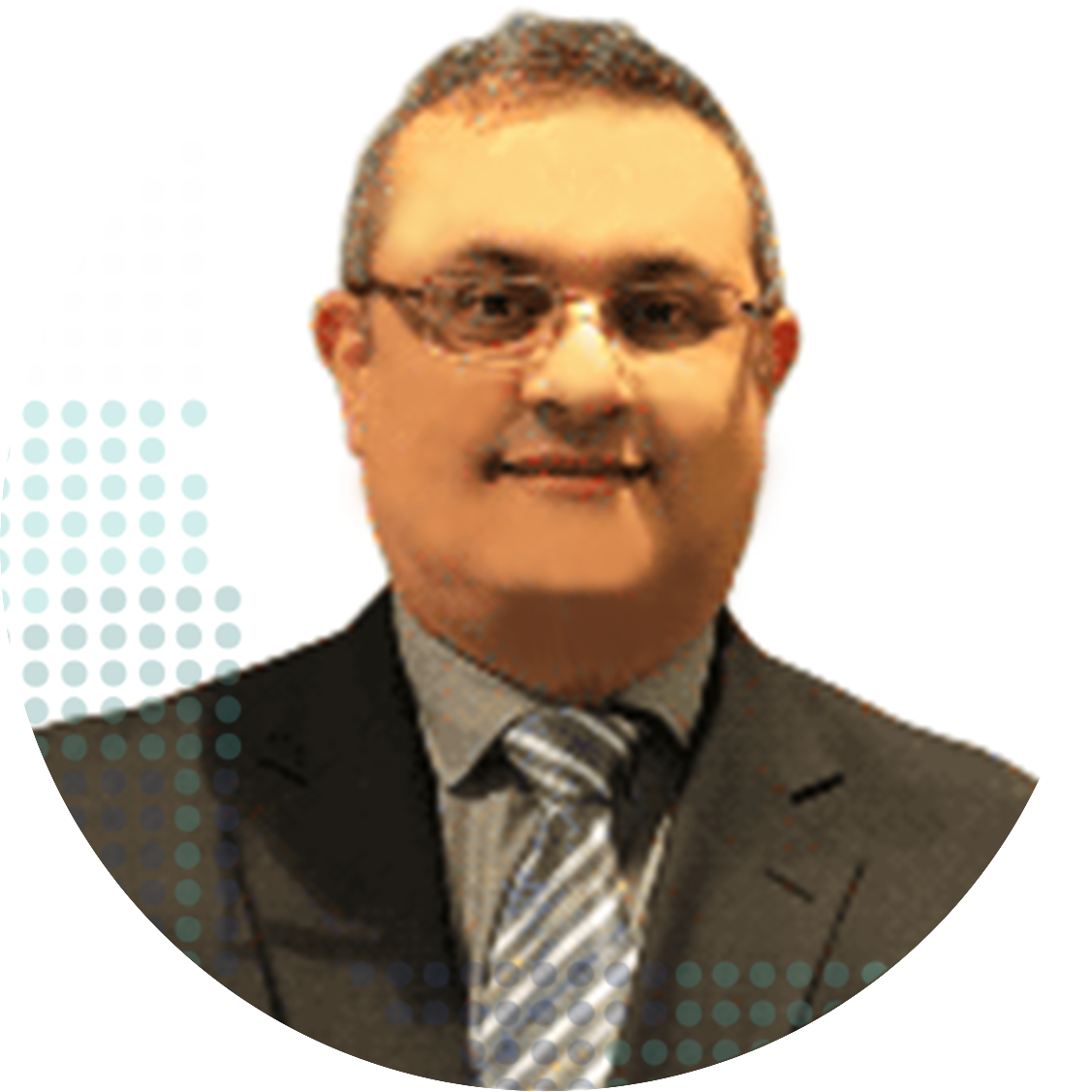 Dr. Ahmed Hegazy
BIOGRAPHY:
Dr. Ahmed Hegazy is a Physician by education and holds a Master's degree in Pharmaceutical Medicine
(First Class Honor), Mini MBA, Medical Quality Management Diploma and Hospital Management Diploma.
He holds certificates on programs or courses from:

The George Washington University, USA
Columbia University, USA
Royal College of Physicians, UK
Hibernia College, Ireland
Uppsala Monitoring Center, WHO

He attended many trainings in leadership, strategic thinking, decision-making, brand planning, building efficient teams, high performance, accountability, communication skills, and persuasion and selling skills.
Moreover, He attended courses in Outcome Research and Health Economics, Drug discovery and development, Medical Ethics, Biostatistics, Research Methodology, Regulatory Affairs, Medical Affairs, and Pharmacovigilance.
Ahmed had been trained on ISO 9001-2015 Quality Lead Auditor Certification and Lean and Six Sigma Greenbelt Holder.
Dr. Ahmed received various awards and recognitions in innovation (Upjohn Award), achievements and others.
He has scientific publications in international journals.
Advisory Board, Committee member or member to International Scientific Journals, Associations and Conferences.
He is a member of Emirates Medical Association
He is a member of Emirates Health Economics Society
He is a member of the ISoP society and was a committee member of the ISoP Middle East Chapter.
He was invited as a speaker for hundreds of local, regional, international events and on TV as well as various online programs.
He attended numerous (~100s) conferences and events.
He owns more than 25 years of wealthy experience in Pharmaceutical Industry in different regions and
functions (sales, training, medical, marketing and PV).
He is an Expert in the Medical Affairs as he worked for 11 years in various positions in the Medical Affairs (Sr. Manager, Regional Manager and Head) in which he got experience in all MA roles, clinical research, governance, compliance, quality. He possesses strong medical knowledge in various therapeutic areas and many products' portfolios. Currently, he conducts medical development programs.
He was holding a position of Head of Global Patient Safety for Africa, Middle East, Turkey, Russia & CIS countries (82 countries) for 7 years in Merck in which he was managing more than 16 subordinates based in 8 different countries.
Currently he is a:
Consultant for Medical Affairs, and Pharmacovigilance for Global, Regional and Local companies.
Senior Auditor for an international EU-based firm.
Speaker, Lecturer and Trainer for some colleges, companies, and health authorities.